Business overview
-
PROCESSING SERVICES
Nihon Parkerizing utilizes its original and sophisticated technology and its global network of group companies to satisfy a diverse range of needs in the field of surface treatments.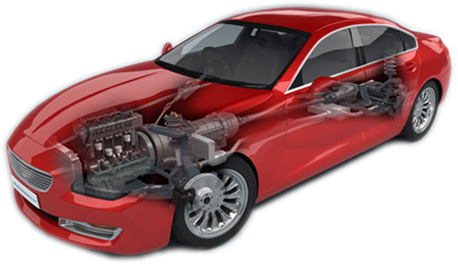 Our surface treatment specialists are ready to answer any questions. Please feel free to contact us!
Want to hear more about zinc phosphate coating.
The heat treatment supplier you were using has gone out of business.
Don't know how to find an overseas commissioned processing supplier.
Want to switch materials to aluminum but don't know about surface treatments.
Looking for a blackening treatment after heat treatment at a low price.
Want to reduce costs by changing the combination of materials and surface treatment.
Want to know if the current surface treatment is the best option.
Business contents
-
Rust prevention


(Functional surface treatment)

We offer a wide range of surface treatments from rust prevention treatment of metals to multi-functional surface treatments.

Function

Bare corrosion resistance
Paint corrosion resistance
Weather resistance/Outdoor exposure
Acid resistance/Chemical resistance

Heat treatment

We offer an extensive range of heat treatments from the conventional to the very latest heat treatments.

Function

Hardening

Mechanical Strength
Fatigue strength
Surface hardness
Load bearing capacity
Wear resistance
Seizure resistance

Lubrication

Lubricity
Low friction coefficient
Slidability
Wear resistance
Seizure resistance
Galling prevention
Initial conformability

Adhesion/Bonding

Paint adhesion
Rubber adhesion
Plating adhesion
Adhesive strength
Roughening
Tensile shear strength
Compression shearing strength

High function/Others

Insulation/Conductivity
Water repellency/Oil repellency
Hydrophilicity/Lipophilicity
Heat resistance/High‐temperature oxidation resistance
Light reflection prevention
Blackening treatment
Non-stickiness
Antifouling property

Others

WEATHERCOAT
Treated with rust stabilizing treatment for weathering steel which exhibits superb weathering resistance and good air/water permeability, and appearance regeneration treatment.
TRIC (Rust preventive primer)