Corporate Data
-
Corporate Profilemenu
Our Ideal
EV and smart phones have both gained much attention in recent years and our surface treatment technology is incorporated into their manufacture. Parker Group technology is also indispensable for cutting-edge PC manufacture and building construction.
Parker technology has been evolving in tandem with recent technical innovations, and is firmly a part of your daily life.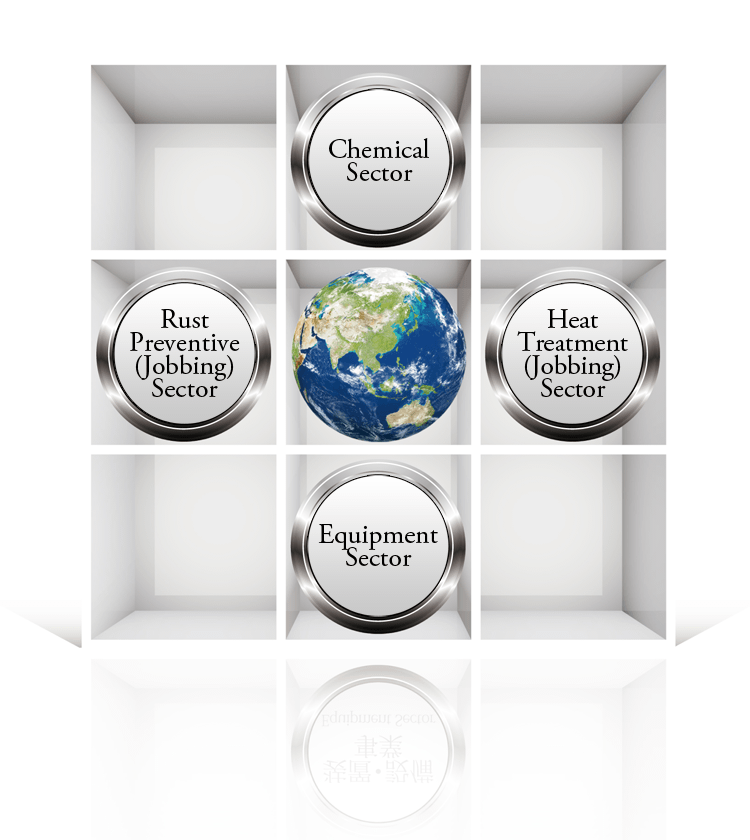 Promises to Our Customers
As a technology based company, we will foster a fair and transparent corporate culture in an open corporate climate. We will not fear failure, but continue to maintain a brave and challenging spirit, and develop surface modification technology which is preeminent in its originality and innovation. We will continue to take pride in being the leading company in the field of surface modification of a multitude of substrates, and promise to do our best to further satisfy the needs of our customers.
The leader in a wide range of surface treatment chemicals
Since first introducing rust preventive technology for steel in the form of phosphate conversion coating technology to Japan in 1928, we have contributed our expertise to not only the key industries such as automotive, steel and electric appliances but also to cutting edge industries. For over 80 years we have been a specialized supplier of surface treatment chemicals designed to protect steel from corrosion, and throughout this period our spirit of inquiry and highly advanced technological developments have kept as at the forefront of the world market.
Growth of a global network for our technology
Since 1965 when we established our joint venture in Taiwan, we have been proactive in establishing a global network to spread our technology. At present, we have joint ventures in over ten countries in South-East Asia, China and Europe, as well as technical agreements with overseas corporations which make it possible for our company to immediately respond to the needs of our customers. Our products are sought around the world for their reliable quality and brand.
Preserving limited resources
To preserve the irreplaceable environment of the earth, we have been tackling issues in connection with environmental protection. Since the company's establishment, we have been contributing to resource conservation by focusing on surface treatment technologies such as rust prevention. Currently we are working on such technological developments as finding alternatives to, and reducing the use of, hazardous materials, and aiming for zero-emission of pollutants, enabling us to reduce the environmental load.
Surface modification to enhance lifestyles
It is not an exaggeration to say that almost all metallic products undergo surface treatment by our chemicals in the course of their manufacturing.
Take for example the automotive sector. The car body surface is chemically treated with the phosphate conversion coating process, resulting in improved corrosion protection and paint adhesion performance. One of our heat treatment processes called "ISONITE" is used on engine parts to create a harder surface and greater strength. In addition to the automotive sector, while it is not conspicuous, our surface treatment technology is utilized in many other sectors such as transportation, electrical appliances, beverage cans, construction machinery and construction materials, to provide a variety of functions which are useful in our daily lives.